You are viewing the mobile-adapted version of the page.
The one for tablets, laptop and desktop also provides general information, such as origin and cultivation.
Chives (Allium schoenoprasum) belong to the amaryllis family (Amaryllidaceae). Chives are related to onion, leek and garlic. Pre-sow under glass in February or outdoors in March; harvest: April-summer. Sow in April in the open ground. Chives should not be too dry. After flowering, the stem deteriorate in quality. Cutting out the flowers slows down this process. Leave a few flowers and set seed; chives self-seed themselves.
Bugs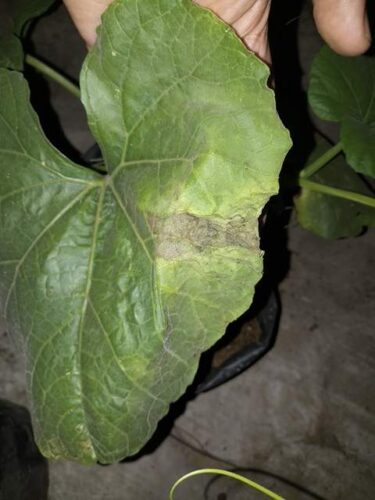 Shiny spots on leaf, on the underside are insects: thrips (Thysanoptera).
Leaf yellows, dies; plant rots away: onion fly (Delia antiqua).
Deformed, twisted and here and there swollen leaves: stem nematode (Ditylenchus dipsaci).
Plants show tunnels in the tubers and contain brown pupae: Allium leaf miner (Phytomyza gymnostoma).
Fungi & diseases
Bulb and plant rot away from top to bottom: neck rot (Botrytis allii).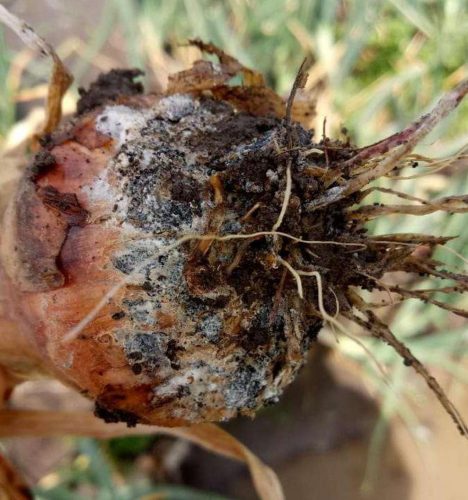 Leaves turn yellow and wilt; lower bulb and roots covered with thick, white mold. There are black spots on the affected parts: white rot Sclerotium cepivorum.
A gentle decay of plant parts and growth of fluffy grey-brown fungus: Grey mould (Botrytis cinerea).
Orange-brown spores on stem: leek rust (Puccinia porri).
Related onderwerpen